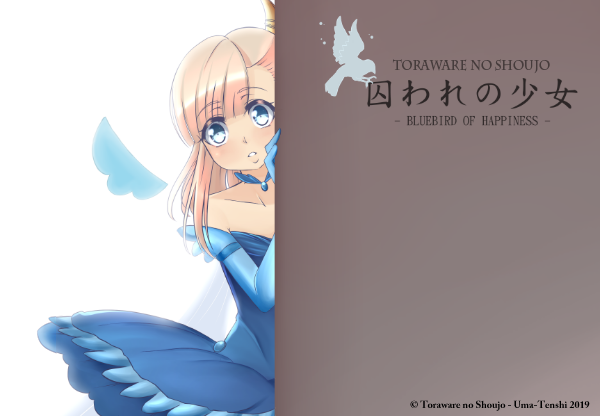 Toraware no Shoujo -Bluebird of Happiness-
A downloadable game for Windows
Toraware no Shoujo – Bluebird of Happiness is a game heavily story-centered, with a short gameplay and graphics 100% custom made. It features 3 endings.
It was developed by a team of just two members.
About the plot
Ai is a young sickly girl that lives with her overprotective father. Many rooms in the house won't open, and when her father Jugo is not around she's locked in her room with just her "imaginary" friend Bosco for company. She believes that her father's strict behavior is out of concern for her health, but one day she discovers something which changes her mind. During her quest to find the main door key she learns that she has very little time to leave before it's too late…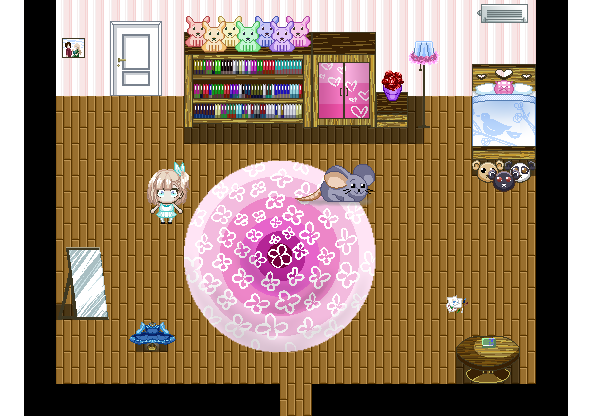 This title remember me something...
Toraware no Shoujo -Bluebird of Happiness- is a reboot of the famous/infamous Toraware no Shoujo - Caged Girl- released in 2015.
We always regretted the fact that the delicate issue of abuse wasn't handled properly in the game, and this generated lot of criticism about our project. Another problem was the extremely broken English that ruined the overall gaming experience. Amazingly, even with all these issues and its very short and linear gameplay, the game became extremely popular. On YouTube you can find lots of gameplay in different languages, and we are now up to 25,000 downloads (and counting!). All this love has convinced us to give the story another shot.
Please, don't judge it just for it predecessor, give it a chance!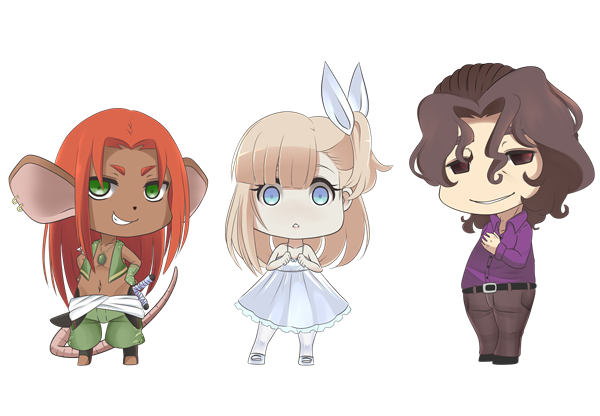 English translation: Uma Tenshi
Thai translation: Watheverzone
Brazilian Portuguese: Maya Ooue
Please contact us if you're interested to provide further translations!
Download
Click download now to get access to the following files:
Toraware no Shoujo - Bluebird of Happiness v 0.8.eng.exe
99 MB
Toraware no Shoujo - Bluebird of Happiness THAI.exe
107 MB
Toraware no Shoujo - Bluebird of Happiness BrazilianPortuguese.exe
100 MB